Turkey is a country of culture and heritage. However, in almost all wedding ceremonies, Turkish Bridal Scarf people prefer to buy to celebrate wedding culturally. This product has a significant value in the Turkish region.
The above scarf comes with sequence work. It has borders and Sitara work also. The Sitara work you see in the image is of 5MM size. The border is also four-sided and has stitching done underhead.  
The work you see in this image is beautifully embroidered with sequence work done. It comes also all sides border with Sitara work 5mm done. The product has a different price as it has more stitching and stuff. It is also called in Turkey Wedding Dupatta. Moreover, it comes with 2 mid-sized pouches for things to keep.
This Turkish Bridal Scarf does also have Sitara work with sequence embroidery done. It has all four sides embroidery border and comes with two pouches.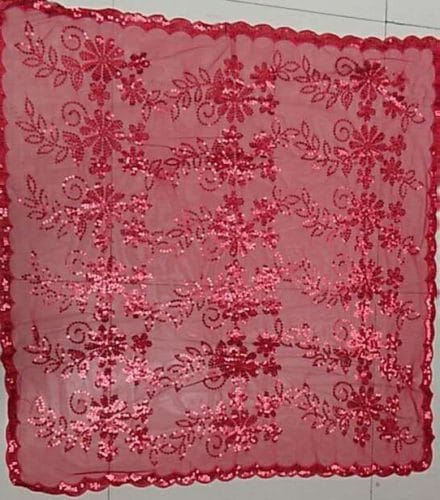 This product has a number of designs and variations. They come in different colors and designs. We can make designs on the choice of customers. We generally take one to two months to take an order for these kinds of scarves. And minimum quantity should also be 20 feet container.
Some of the designs customers could see above. We can be contacted at the following numbers for order and booking. Prices could differ and vary. If you would like to order please contact on the following numbers.
Call \ What's App – +92-333-8985936 , +92-345-8970417