Winter is just around the corner, and soon it will corner us, making us wonder what to wear, keeping up the chills with the thrills. Even in winters, the girls love to keep their outlook great and superb. But it could get tough with all those overalls, jackets, sweaters and coats to carry the style. What kind of shirt you'll carry with them is a huge question mark! The style should speak out loud whenever you go out. Whether you prefer to hold traditional apparels or like to carry fashionable dresses, the choice of the shirt for winters, is what makes it price carrying. Here we are sharing the most effective Latest Winter Shirts styles.
Some eminent brands have already launched the teasers of their winter collections, which will soon hit the markets. These brands have designed a variety of shirts for winters, which can be easily carried with the bottom of your choice. So this winter you'll be obtaining a bucket filled with decisions. Comfy warm fabrics, bold colors, and decent designs will spark your winter wardrobe. And we have brought a sneak peek from the same collections, to relinquish a bit plan a way to buy this winter and that styles you must be looking for, out in the markets.
Embroidered Shirts for Winters
For formal functions and occasions, adorned shirts for winter can mark the day. They must not be heavily embellished, but a simple thread work using elegant set hues will do great. In the catalogs of famous designers wear like Nishat linen and bareeze the embroideries are fantabulous. Even Serene Premium has also created a range of embroidered shirts, with side border floral embroideries. Shirts in soft hues with bold embroidery will significantly enhance your outlook. These shirts are kept in the medium length as the medium is the buzz of the day.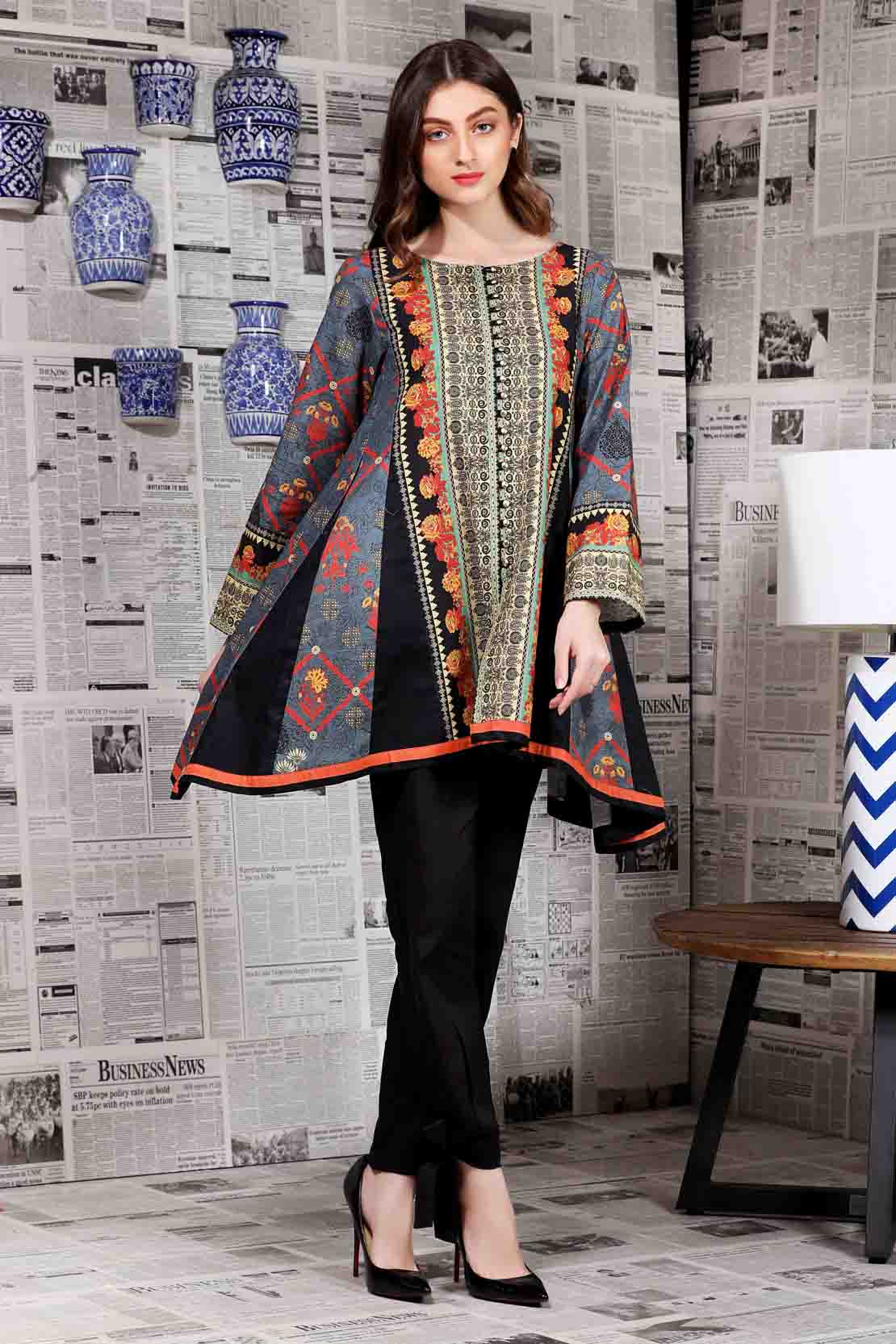 Shirt with Upper and Shrugs
For winters, simple and plain shirts can be carried with beautifully designed shrugs or uppers. These are created using linen or any hotter set of materials. A little embellishment on the top would make it more formal whereas it can be simply carried for casual hangouts with printed uppers and shrugs. The length of these would be entirely up to you. Have it medium or low length would, however, seem far better than the long ones. Do not go with the monochromatic theme of the shirt, go multihued as it gives a more tempting appeal to the shirt.
Short and Simple
Short is the new casual. You can easily wear and carry short winter shirts with jeans and heavy coats. Again these are available in different variant styles, which include the A-line style, the baggy style, and the Kurtis style and of course in dropped side's style. These shirts look far more amazing than any other style as it gives you that chic outlook. The use of darker colors and warm fabric will make these shirts even more worth living. Many famous brands including Origins, Serene Premium, and Outfitters have created an entirely separate range of short funky shirts all for winter.
About Nishat Linen
Nishat Linen is one in all the largest textile and fashion houses from Pakistan that has established itself as one of the foremost wanted retail brands in UAE operating 11 stores across the nation with counterparts in Canada and KSA. With a fashion ethic that's accessible to everyone, Nishat Linen has skillfully blended the trends of the Middle East with those of Pakistan, providing to all portions of women in this multicultural and diverse fashion-forward country. With ready to wear Kurtas being the most product; Nishat also supplies unstitched cloth, trousers, scarves, and accessories to complete your traditional ensemble. Also, the brand offer Jalabiyas – a local, more modest take on the Pakistani kurta and a range of Fusion wear that mixes Eastern elements with Western trends.
Nishat Linen UAE falls under the umbrella of Nishat Mills Limited, which stands as one of the most well equipped, modern and the largest vertically integrated textile companies in Pakistan. The company's production facilities embrace spinning, weaving, processing, and power generation.
NL UAE brings you the colors of the east spiced up with vogue and elegance; transforming fashion and incorporating cultural values into the styles and ideas. They are chargeable for swing forth covering that represents your style in dressing up. The beauty is within the colors and the cuts that are fashionable nonetheless easy and supremely conspicuous. They look after our client wants and then they tend to keep the standard of their merchandise high. Whatever your style or requirement; they've got one thing that will charm everyone's hearts and minds.